Nothing beats taking a tour of your favorite winery or doing a wine tasting with your loved ones. Luckily, there are a plethora of top-notch wineries that are located in close proximity to Palo Alto. Whether you are celebrating a special occasion or simply looking for something fun to do on a Tuesday night, these wineries will guarantee an unforgettable experience. Read on to discover our top recommendations to some of the best wineries near Mid-Peninsula and South Bay.


1. Ridge Vineyards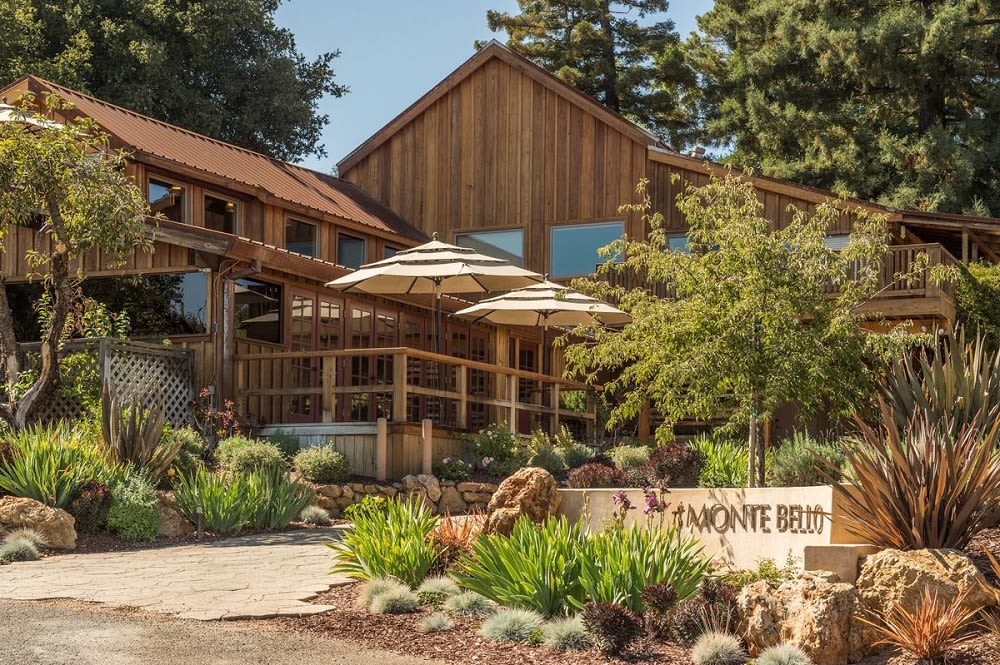 Ridge Vineyards has a rich history that stretches back to 1885, when a prominent doctor bought 180 acres at the top of Monte Bello Ridge. He then proceeded to terrace the slopes and plant vineyards. In the following years, the winery switched owners multiple times until it was re-bonded and named Ridge Vineyards in 1962. In this same year, Ridge made its first Monte Bello and then its first zinfandel two years later. Since then, it has championed single-vineyard winemaking and blossomed into the successful winery it is today.

Ridge relies on tradition rather than technology, and the vineyard prioritizes a straightforward approach to find intense, flavorful grapes. They seek to draw the fruit's distinctive character and richness into the wine, resulting in some of the best wine around. Additionally, Ridge takes pride in its commitment to sustainability and responsible wine growing. They seek to conserve and renew natural resources, protect wildlife habitats, and ensure the safety and economic security of their employees. This is just one of the many reasons Ridge Vineyards is a can't-miss stop while in Palo Alto.

If you want to experience what all the talk is about, consider booking an appointment at the Monte Bello Estate. Nestled high in the northern reaches of the Santa Cruz Mountains and surrounded by the historic vineyards, Ridge provides guests with an unparalleled experience. They are currently operating on an appointment-based system, seven days a week. Tastings are conducted outside whenever possible. Be sure to read the visitation guidelines prior to your visit to ensure you have the best experience.
2. Naumann Vineyard in Cupertino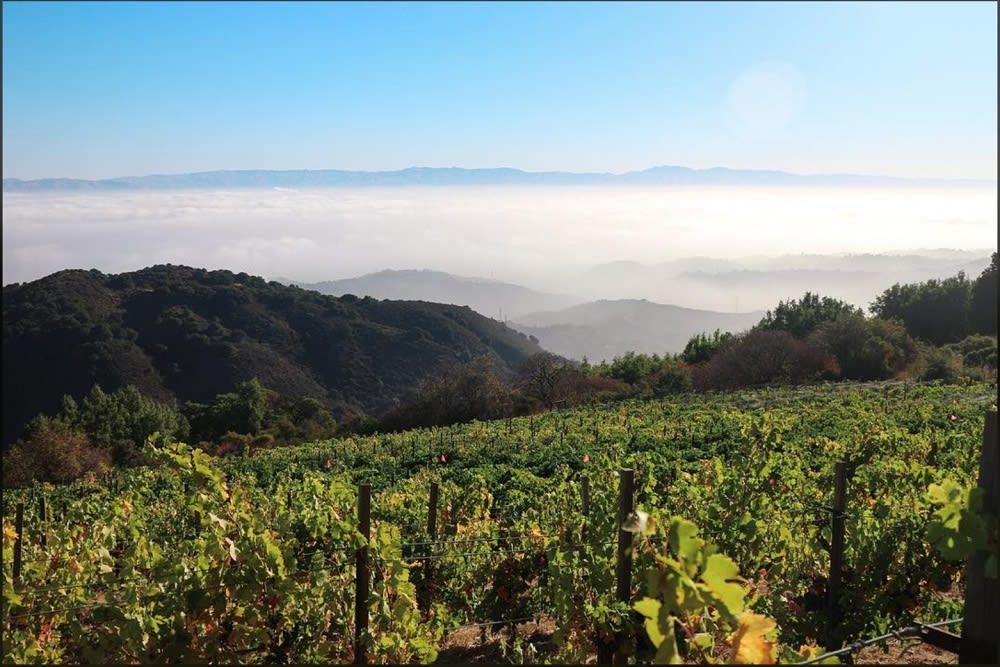 Credit: Eventeny

If you enjoy sipping your wine with a view, then you'll be sure to love Naumann Vineyards. Located in Cupertino, Naumann Vineyards is a small family estate nestled in the Santa Cruz mountains. This vineyard has been family-owned and operated since first opening its doors in 1997 by winemaker and owner Don Naumann. They are on a mission to produce the finest varieties of high-quality wines, which we believe they've accomplished!

Only open eight days out of the year, enjoying a tasting here is something that a select few get to experience. However, appointments through email can be made for special events and visits. While wine tasting, you can soak up panoramic views overlooking the South Bay. These stunning scenic views will make your time here just that much better, and the prime location features perfectly warm days and cool mountain heights.

The best way to keep in touch with Naumann Vineyards is by joining the Wine Club. Members are able to keep up with the latest releases, attend exclusive events and tastings, and keep their cellar stocked with these high-quality wines. Club Members also enjoy a 20 percent discount on all purchases, and wine tasting is always complimentary. If you are lucky enough to experience a tasting at the Naumann Vineyard, savor every moment!
3. Testarossa Winery

Testarossa Winery is a long-standing, solid winery with consistently great wines. To prove it, they've even been selected as the Connoissuers' Guide to California Wine's 2019 Winery of the Year. They've also been voted as Silicon Valley's choice for Best Winery 11 years in a row. With all these accolades, it's worth seeing what all the talk is about.
Like all great Silicon Valley start-ups, Testarossa originated in 1993 in Rob and Diana Jensen's Silicon Valley garage. Since then, it has successfully grown to national prominence, garnering more than 1,000 scores of 90 plus points by renowned wine critics. They specialize in premier California Pinot Noir and Chardonnay.
Right now, you can experience Testarossa Winery by appointment only. They are currently accepting outdoor and indoor reservations, both promising an unparalleled guest experience. Appointments are available Thursday to Sunday from 12 PM to 7 PM, but keep in mind that appointments fill up quickly, so be sure to not wait until the last minute. If you want to bring some wine home for a date or movie night, curbside wine pickup is also available. What could be more relaxing than a movie night with pinot and popcorn?
4. R&W Vineyards
Credit: Yelp

Wine tastings with fantastic views are always something special. Luckily, R&W Vineyards offers just that. With beautiful views and incredible wine, this winery and estate vineyard is located on Montebello Ridge in the Santa Cruz Mountains, an easy 25- to 30-minute drive from Palo Alto.

R&W Vineyards was established by Noel and Bill, two PhD biochemists who share a love of red wine. They retired from demanding scientific careers and are now embarking on an adventure to make the best wine possible. With their background and knowledge of biochemistry, their wine is made to perfection with an educated process behind it. For example, the vineyard and winery are located at an elevation of 1895 feet. The cooler mountain temperatures give the grapes the long ripening season required for full, rich flavor development.

The half-acre vineyard was planted in 2005, and the grapes are expertly hand-picked. After this, they travel only a few feet from the vineyard to the winery for processing, so you won't find any 'freeway wine' here. The custom-designed winery is located directly adjacent to the vineyard. The wine truly benefits from the extra attention that only a small winery is able to offer—all the way from hand-picking to sorting the grapes to small lot fermentation to barrel aging.

All that to say—winemaking is an art form, and R&W Vineyards does this exceptionally well. The end result is nothing short of amazing, and you can experience this on an appointment-only basis. R&W Vineyards offers private, outdoor appointments that are hosted by the winemakers, and it's something you won't want to miss.
5. Vidovich Vineyards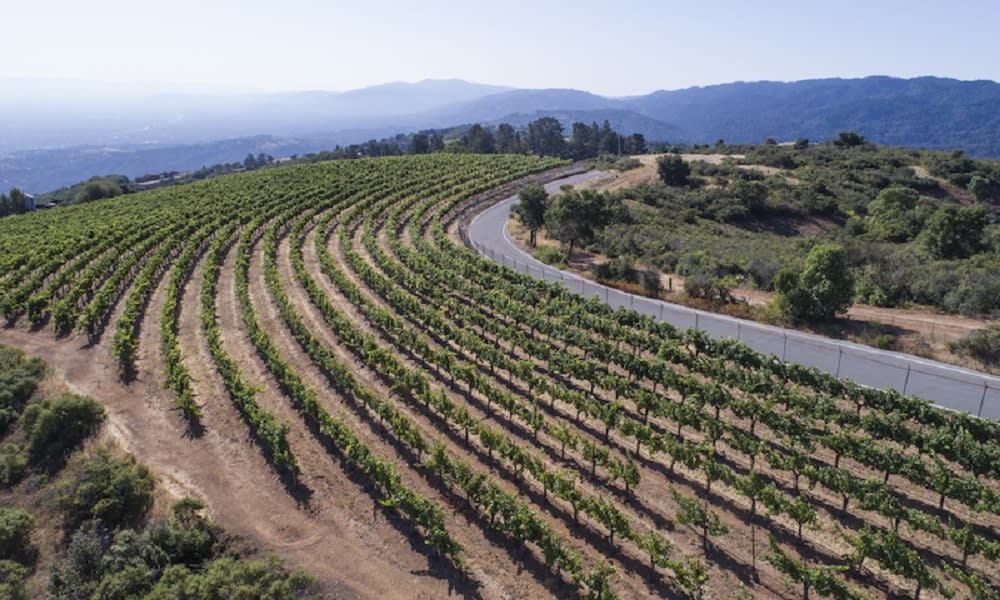 If you are looking for an upscale wine-tasting experience like none other, head on over to Vidovich Vineyards. Located in the Cupertino Hills, this immaculate winery offers picturesque mountain views and breathtaking views of Silicon Valley. Visitors can enjoy a panoramic view of the entire Bay Area—all the way from San Francisco to San Jose and beyond.

This family-owned and operated vineyard has been around since it was first planted in 1996. In addition to winemaking, the Vidovich family also grows almonds, pistachios, pomegranates, walnuts, and olives, which can all be combined to make the perfect charcuterie board that can be paired with delicious wine.

In fact, Vidovich Vineyards specializes in making a fantastic Cabernet Sauvignon. The grapes are grown in an estate vineyard at the very top of the Montebello mountain ridge, benefiting from cool evening temperatures and long daytime exposure to sunlight. The end result is delicious and satisfying and an experience that we highly encourage trying for yourself.

You can visit the Tasting Room and experience all that this high-end vineyard has in store. Open every Saturday and Sunday, the tasting room provides an intimate space for all wine lovers. The knowledgeable and attentive staff will expertly guide you through a tasting flight and are happy to provide recommendations. To further elevate your tasting experience, bring a picnic or some friends along for the ride.
6. Cooper-Garrod Estate Vineyard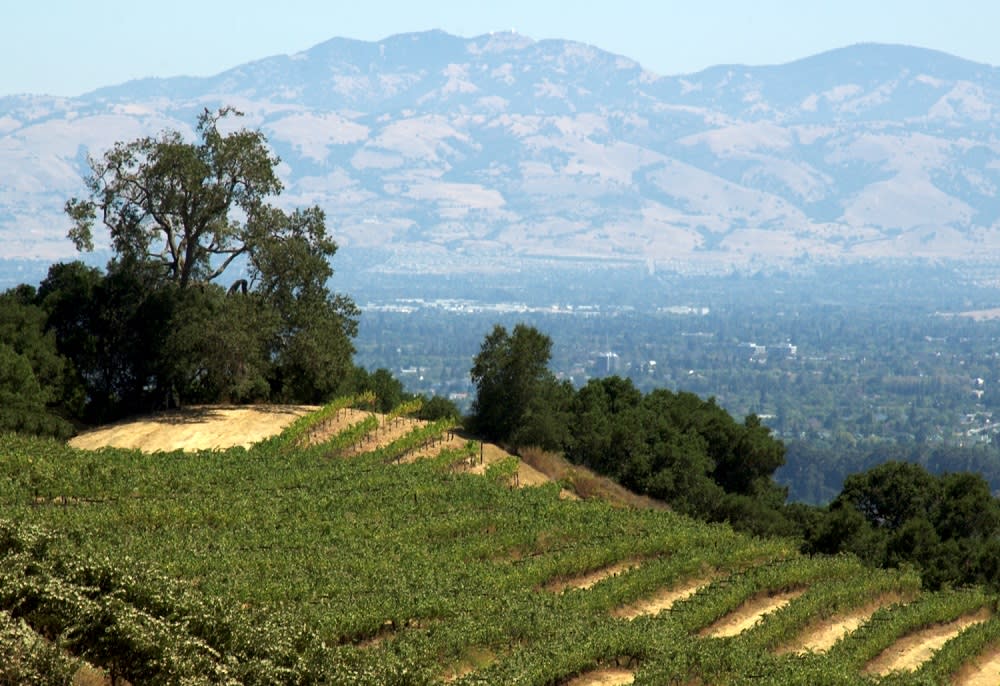 Credit: CGV

Last but certainly not least, Cooper-Garrod Estate Vineyard offers an unbeatable experience. Located in Saratoga, this estate and vineyard is among the best of the best. It was first founded in 1972 under the tutelage of legendary winemaker Martin Ray and his family. Since then, it has flourished into a well-respected vineyard that offers premier wine. Today, the vineyard is spread over 28 acres, which are farmed originally and sustainably.

Please note that reservations are required for tastings. During your tastings, you can choose from wine tasting flights, wine by the glass, or wine by the bottle, allowing you to enjoy an experience that is perfectly customized to you. If you'd like to enjoy some food with your wine, you can pursue the small bites menu. Here you will find an assortment of items to compliment your tasting, including cheese, crackers, olives, charcuterie, and chocolate. With so much to offer, it's no wonder that Cooper-Garrod Estate Vineyard is one of the most sought-after wineries in the area.


If you want to explore Palo Alto real estate to enjoy all the wineries and bounty the area has to offer, contact Mary Pettyjohn today. As one of the top Palo Alto real estate agents, Pettyjohn and her team are ready and fully equipped to help you find your dream home.