The housing market in Palo Alto has always been relatively crazy compared to the rest of the country; however, the real estate market cooled off for a few months in 2020 after the pandemic broke out across the country. Afterward, the real estate market in Palo Alto quickly rebounded and has been on the up-and-up ever since, with no sign of slowing down.

Redfin scores the Palo Alto real estate market an 85 out of a possible 100 score, which translates into "very competitive." Redfin also states the median home price is over $3.3 million, which is a 20% increase in price from the prior year, and homes stay on the market for an average of 12 days.


Expect Inventory to Be Low
Inventory hasn't been high in the Palo Alto area for a while; however, inventory has decreased to even lower levels for a few reasons. Among those reasons are well-funded investors snapping up Palo Alto homes and homes in nearby areas because interest rates are historically low and the stock market is doing well. Additionally, homeowners in nice houses who are sheltering in place due to the pandemic are reluctant to move. Last, any home that has a relatively reasonable sales tag is snatched up in about seven days, according to the real estate website Redfin.

As can be expected, due to the high cost of housing in the Silicon Valley area, older homeowners are reluctant to sell their homes. California recently approved Proposition 19, which encourages more senior or disabled state citizens with significant tax benefits to sell their homes and buy new ones.

Homes that are already remodeled or are turn-key ready sell for a premium price, as people are not willing to invest the time, money, or resources into remodeling an older home. Being willing to put in additional money and time into remodeling an older home can assist you in purchasing a home in this competitive market.

Low-interest rates combined with significant increases in the stock market have allowed well-funded buyers the ability to purchase homes way above the asking price. These same buyers are also snatching up second homes as investment properties in resort areas such as Santa Cruz County and the nearby Lake Tahoe area.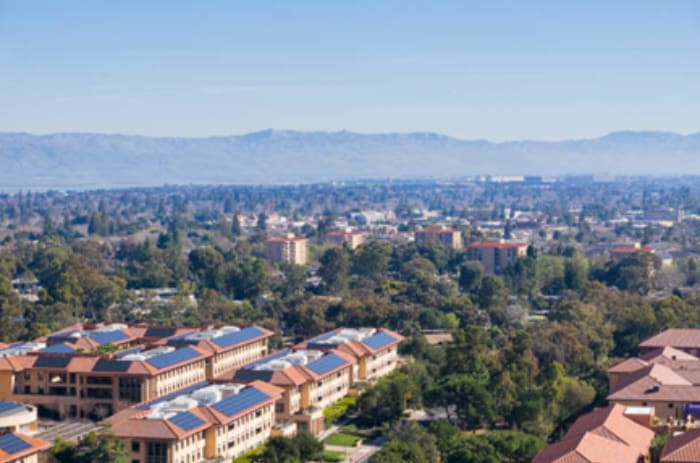 The Types of Homes Available in the Palo Alto Real Estate Market
Like always, most of those with families prefer single-family homes. However, townhomes and condominiums are making a comeback primarily due to their relative affordability. Homes under $2.5 million are being snapped up in competitive bidding wars. People submit offers way above the asking price because they've learned from previous attempts that bidding close to the home's asking price was a surefire way to miss out on a property.
Expect to Pay Over Asking Price
Since the demand for homes in Palo Alto is high, expect to pay a significant sum over the home's asking price. It has already become common to pay over the asking price in the Bay Area and Silicon Valley. Post-pandemic, that trend has only increased.

A recent report produced by Sotheby's International Realty stated that homes in the Bay Area were selling for 30% higher than last year and 67% above the asking price of homes. In pre-pandemic times, homes were selling for about 50% above the asking price.

In Santa Clara County, the median home price went from $1.35 million to $1.56 million from 2020 to 2021. San Mateo County saw an increase in the median home price from $1.57 million to $1.76 million in the same period.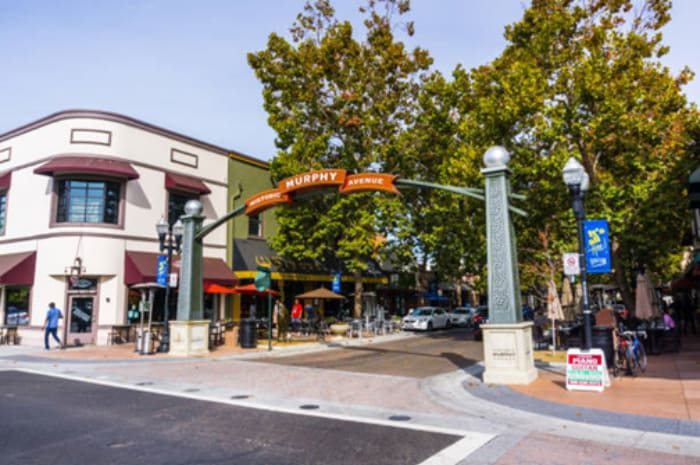 Expect to Cast a Wider Net
Palo Alto is a small 26 square miles, so it may be necessary to spread a wider net when purchasing a home in the area. Nearby neighborhoods, Menlo Park, Los Altos, Mountain View, and Redwood City can offer some of the same benefits as Palo Alto.

Don't be afraid to look in other neighborhoods beyond Palo Alto. This is where working with a realtor who is experienced in Palo Alto real estate and working within the real estate markets surrounding Palo Alto would be advantageous. Even if it's your dream to live within the borders of Palo Alto, you might find your dream home in a different neighborhood, so remain open-minded!
Expect Traditional Broker Tours and Open Houses
Due to the restrictions of COVID-19, realtors had to become creative to keep up with the demand for buying and selling Palo Alto homes. Some of those innovative solutions included hosting virtual open houses, creating elaborate presentations for luxury properties, and participating in online broker tours.

Now that COVID-19 restrictions have been lifted in California, expect in-person open houses to resume. With that said, expect appointments to view homes to become quickly filled. There may still be some social distancing protocols that severely limit how many showings can be done in a day at the same time. If you do not book your future showing by a Thursday, you're likely not going to be able to view the home that weekend. This is where it would pay to have a realtor on your team connected in the Midpeninsula area and quickly show you prospective homes and set up open house appointments.
Expect to Rely on an Experienced Realtor
With the Palo Alto real estate market being as competitive as possible, expect to rely on an experienced real estate agent. They can assist you in finding as many potential listings as possible and help you set realistic expectations as far as amenities, pricing, and if your want list is possible. They'll also be vital in writing competitive offers.
You're likely to participate in multiple bidding wars before you secure the home of your dreams. However, with a winning real estate team like those with the Pettyjohn Group on your side, you'll be able to win your next Palo Alto home.